Buenos Aires Travelling
Buenos Aires is the capital city of Argentina and it bursts with energy.
Although it may seem as a concrete jungle, it does not take long to discover the stunning architecture throughout the city.
With an enchanting (and sometimes frenetic) lifestyle it has much to offer in cultural activities, gourmet meals, open and green spaces, museums, music and more than interesting people to meet.
The combination of South American flair and European elegance makes the Argentine capital stand out from other cities in the region.
The city owes its name to the Virgin Santa María del Buen Ayre, venerated as the virgin of sailors, especially in the port of Seville where the expeditions to the New Word departed from.
Climate
There is a temperate climate, which is classified as a humid subtropical climate.
Summers are hot and humid with frequent thunderstorms (average high is 22.5 °C while the average low is 13.2 °C); while winters are cool and drier with occasional frosts (highs average 16.3 °C while lows average 8.1 °C)
Spring and fall are transition seasons characterized by changeable weather.
Public Transport
To be able to ride the public transport network it is necessary to acquire a transport card called "SUBE". It is a prepaid card that allows you to get on to buses, underground system and trains.
These cards can be purchased at kiosks around the city.
Although the subway network may be rather simple, the sheer number of buses and variety of routes may overwhelm most newcomers.
It´s a good idea to use the MOOVIT app to help you find your way.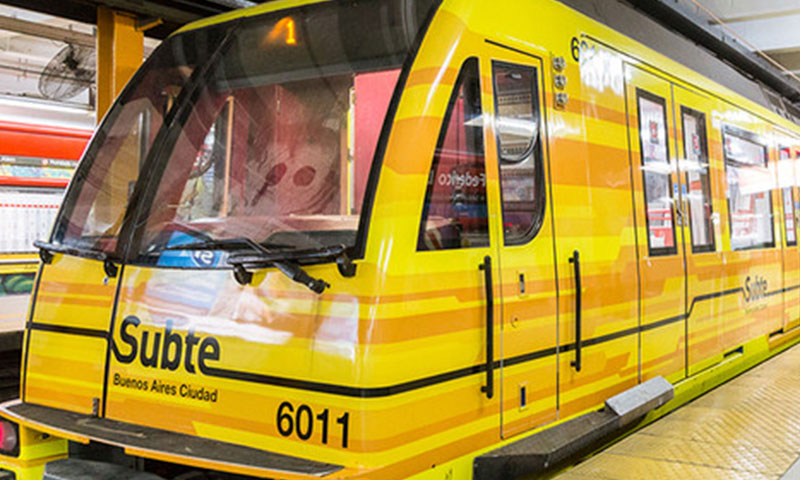 Lifestyle
It may feel like Buenos Aires corresponds to a different time zone, since 10pm is peak time in most restaurants, there is people walking around the streets past midnight, and 11pm is an acceptable time to go play soccer with old high school buddies!
Most shops open 9am – 8pm Monday to Friday and at least 9am – 1pm on Saturdays, but many stores on the main avenues and in the main commercial areas also open all Saturday afternoon.
Shopping malls usually open 10am-10pm, including Sundays and public holidays.
Useful Apps
BA Turismo
This is an app that offers recommendations on everything from sightseeing to eating out and entertainment. Search listings by type or location, find attractions near to where you are,
BA Cómo llego or MOOVIT
The easiest way to find out how to get from A to B in the city, whether on public transport, by car or on foot. Put in the address of where you want to go, and the app will tell you how to get there.
Restorando
This is an app to make reservations at bars and restaurants or check out restaurants in your area o listed by type of food.
Security
Like with any large metropolis, petty crime and theft does exist, and visitors should always take precautions, particularly in tourist hot spots and crowded places. We recommend keeping your belongings with you at all times, taking licensed taxis, and ensuring your bags or rucksacks are kept closed. Stick to well-lit streets in the evenings and keep "bling" to a minimum.
If you have an emergency, call 911.
Smoking and alcohol consumption
Smoking in the Buenos Aires is prohibited in closed public spaces and on public transport, as well as in restaurants, bars, cafes, shopping centres, cinemas, etc.
The consumption of alcohol is legal only for people aged over 18.
Changing money
Local currency is the Argentine peso.
It is advised to change money at regulated institutions such as casas de cambio (bureaux de change/currency exchanges) and at most banks – note that you'll need to provide identification.
Local currency can also be withdrawn 24 hours a day from ATMs, and larger shops and restaurants usually accept payment by credit or debit card.
TOP 5 EXPERIENCES
Tango
Buenos Aires is full of tango. Most tourists visiting the city only ever have access to smallest section: dancers in La Boca, or a tango show recommended by tour guides or hotel concierges.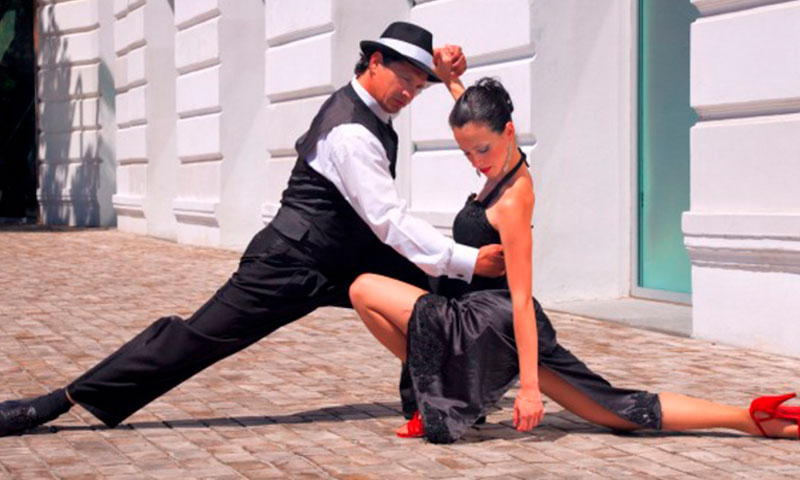 One of the best Tango shows in Buenos Aires:
Esquina Carlos Gardel
One of the fanciest tango shows in town plays at this impressive 430-seat theater right next to the Mercado de Abasto shopping mall. This fine show highlights passionate, top-notch musicians and performers in period costumes.
Location: Carlos Gardel 3200
More info: http://www.esquinacarlosgardel.com.ar/
But for those who decide to go beyond the tango shows and explore underground milongas (dance halls) and live tango orchestras, there is plenty to discover. Here just some of the best milongas to go check out:
Milonga Parakultural at Salon Canning
Scalabrini Ortiz 1331, Palermo Soho
When to go: Mondays, Tuesdays or Fridays
When to arrive: around 11:30. Earlier if you want a good table without reservations.
Cachirulo
Avenida Entre Ríos 1056, Buenos Aires
When to go: Saturdays
When to arrive: between 10 and 11pm
Maldita Milonga
Perú 571, San Telmo
When to go: Wednesdays
When to arrive: no later than 10:30pm to get a good table… better yet, make a reservation
San Telmo
San Telmo is one of the oldest and best preserved neighborhoods in the always changing City of Buenos Aires. Characterized by its colonial grand houses and cobbled streets, this is one of the most enchanting neighborhoods in the city.
Some of the attractions include the church of San Pedro Telmo -between Balcarce and Humberto Primo Streets-, museums, antique and design shops, restaurants and a long handicrafts market that ends at the main square in the area: Dorrego Square.
Its core is the Market of Antiques, which for the last 35 years has been making an appointment with visitors at Dorrego Square -between Defensa and Humberto 1° Streets-, every Sunday from 10am to 5pm.
At historical San Telmo, tribute is paid to the masters of humor and their creations at Paseo de la Historieta, an open air sculpture tour around the streets.
The purpose of this initiative is to pay tribute to the masters of humor and their endearing creations that set an imprint in the history of Buenos Aires.
Mafalda -created by Quino in 1964- may be found sitting on a bench on the corner of Defensa Street and Chile Street.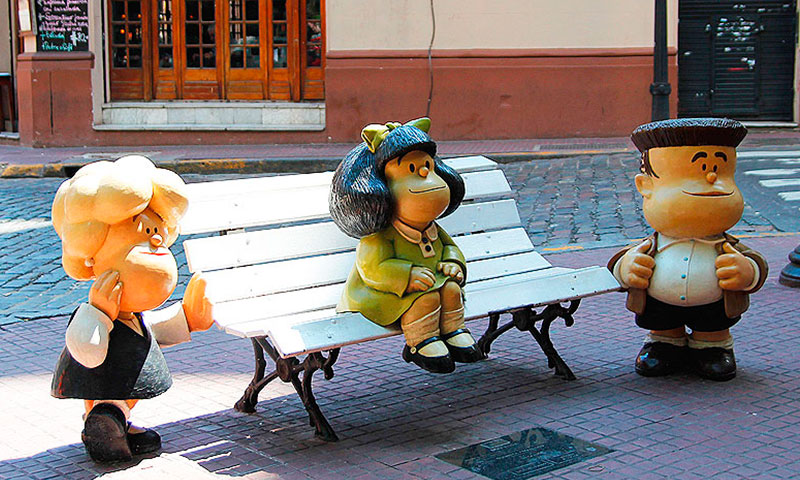 Recoleta Cemetery
You can wander for hours in this incredible city of the dead, where the 'streets' are lined with impressive statues and marble mausoleums. Peek into the crypts and check out the dusty coffins and try to decipher the history of its inhabitants. Past presidents, military heroes, influential politicians and the just plain rich and famous have made it past the gates here.
The cemetery's probably most famous resident may be Eva María Duarte de Perón -simply Evita to her devotees-.
Location: Junín 1760
Opening Times: 365 days per year from 7am to 6pm. Admission is free.
More info: http://www.recoletacemetery.com/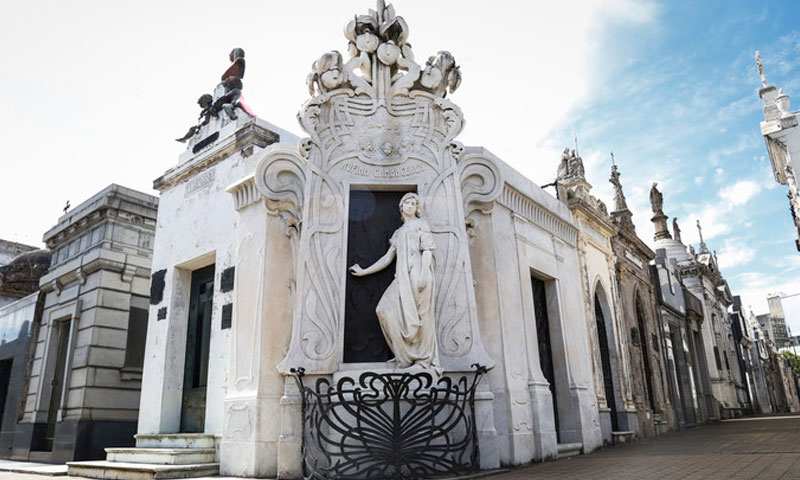 Caminito
La Boca (the mouth) was originally the first Buenos Aires harbor. It was called that way in reference to the Riachuelo, which would empty into the Río de la Plata in the shape of a big mouth.
It used to be a place where many Italian immigrants, especially from Genoa, would settle down to build their houses on high sidewalks due to frequent floods.
Caminito is the main street, a tango of cobbled street and houses painted in many colors.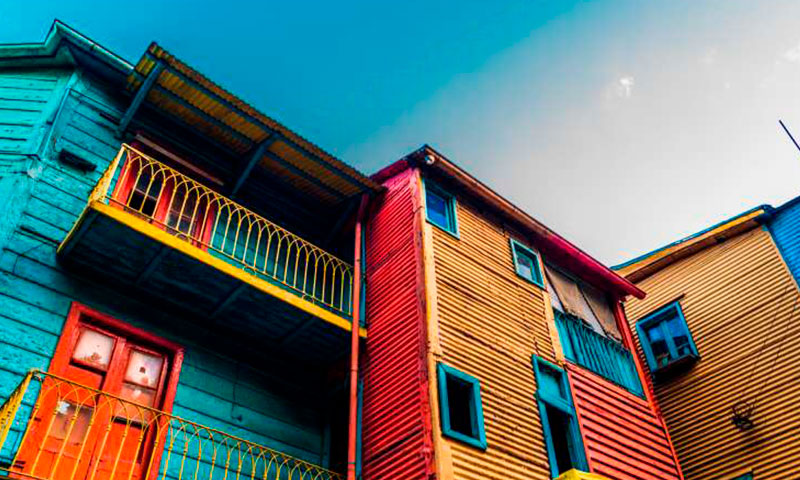 Attending a Football Game
Seeing Boca Juniors play at La Bombonera, or attending a 'superclasico' derby match against River may not be for everyone; and tickets are hard to come by.
However, you may visit the museums and stadiums of these two local teams.
Museo Boquense
This high-tech fútbol museum chronicles the history of the neighborhood of La Boca and its famous soccer team Boca Juniors with displays on the club's idols, championships and trophies. There's a 360-degree theater in a giant soccer-ball auditorium and a good gift shop. It's worth paying the extra pesos for the stadium tour, which includes the chance to step onto the pitch. Located at La Bombonera stadium, three blocks north of Caminito.
Location: Brandsen 805
Opening Times: Every day 10am to 6pm
More info: http://www.museoboquense.com/
Museo River Plate
It houses the most precious treasures of Club Atlético River Plate history.
Through the Dozzent app, visitors will have access to an audio guide in Spanish, English and Portuguese.
Location: Av. Pres. Figueroa Alcorta 7509
Opening Times: everyday 10am to 7pm
More info: http://www.cariverplate.com.ar/museo-river